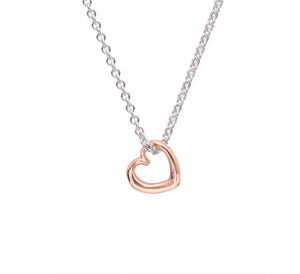 Rose gold mini heart pendant.
A beautifully warm 9ct rose gold mini heart thread on sterling silver chain. This teeny heart is light weight and easy to wear, addition hearts can be added.
This beautiful new collection designed with thoughts of femininity, fluidity and movement in mind has coordinating pieces available to compliment other pieces in the collection.
Andra meaning strong and brave, this wonderful collection is apt for all. 
18 inch chain as standard