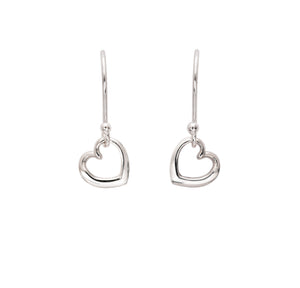 Silver heart dangle earrings.
Andra hearts made from sterling silver dangle delicately on sterling silver ear wires and are beautifully light weight and easy to wear.
This beautiful new collection designed with thoughts of femininity, fluidity and movement in mind has coordinating pieces available to compliment other pieces in the collection.
Andra meaning strong and brave, this wonderful collection is apt for all. 
Height of Heart is approx 0.9mm and ear wires approx 15mm.